By Ray Winson |
30
October 2021
What Are the Latest Trends in Commercial Kitchen Equipment?
One of the largest expenditures that goes into setting up a new establishment is the commercial kitchen equipment. A commercial kitchen requires high-quality commercial-grade equipment that is able to withstand high-volume restaurant use. At times a newly established restaurant has a great location with beautiful interiors but a small kitchen space which dictated the type of commercial kitchen equipment required. The commercial kitchen equipment used must be able to cope with the demands placed on it. As such, you will require the best commercial kitchen equipment for your restaurant.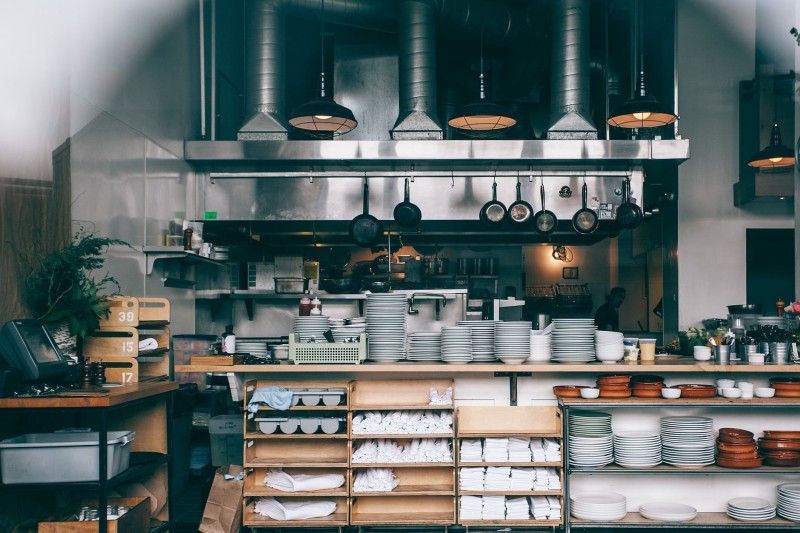 There are different types of commercial kitchen equipment used in preparing food. In order to prepare and cook food, commercial kitchen supplies require certain equipment. For example, a fryer is used for preparing fried potatoes. You may also require deep fryers for preparing French fries. These deep fryers are available in different sizes and varieties.
Commercial fryer
Another type of commercial kitchen equipment required by restaurants is the commercial fryer. Commercial fryer is used to prepare food for restaurants like pizza shops, Mexican restaurants, and Thai restaurants. The deep fryer is very essential commercial kitchen equipment due to the fact that it is used to prepare food quickly and efficiently. It saves time as well as energy when it comes to preparing the fries at home. A commercial fryer is very similar to the home fryer except for the fact that it has a much larger capacity to prepare more fries at once. Due to this, the quality of the fried potatoes is much better as compared to the home fries.

In restaurants, the chefs also use commercial kitchen equipment for training purposes. The chefs require a wide variety of equipment for preparing the different dishes that they prepare. The most important equipment used by the chefs at a particular restaurant is the commercial oven. Ovens are used to roast and cook different ingredients for preparing different dishes. You will also come across steamers, griddles, and conveyor systems that are used for preparing different foods.

Commercial kitchen equipment has enabled restaurants to cut down on costs incurred for cooking. These days, you can prepare delicious and healthy food at a much lower cost as compared to preparing the same food at home. Commercial ovens are also used by restaurants for roasting and frying. These ovens help in increasing the production of the restaurant and at the same time reducing the cost involved in food preparation.
Dough equipment

Dough equipment and commercial sinks are using to make the dough. Dough equipment includes bread makers, pasta makers, and pastry and flour mixers. Commercial kitchen equipment for cleaning and preparing the dough include commercial sinks, dough mixers, and skimmers. The purpose of commercial sinks and skimmers is to make the cleaned and prepared water as safe for use for cooking as possible. It helps to reduce the wastage of water and it also makes sure that there is no contamination of food with the water used for cooking.
Commercial kitchen equipment for catering involves different kinds of equipment such as cutting boards, bakers sheets, blenders, food processors, and cookers. All these appliances are essential for preparing all kinds of food and keeping them ready for the restaurant chefs to prepare. These commercial kitchen equipment are used by the chefs to serve the meals to the customers and enjoy a great customer service.

It is up to you to decide what kind of commercial equipment list you want for your restaurant. The list should include all the necessary appliances to prepare and serve food and beverages. Once you have decided, you can search for
commercial kitchen equipment
online www.winsonfitment.com to get the best deals and discounts offered for your business.
Leave a Reply
Your email address will not be published.Required fields are marked. *