Schools are often a busy place, especially in the summer months. Whether you're running an after-school program or have a full day of classes, it can be difficult to keep up with all of your school kitchen equipment needs. This is where having a well-equipped kitchen comes in handy. With the right tools, you can make sure that everything runs smoothly and efficiently. Here are some essential items that every school kitchen should have: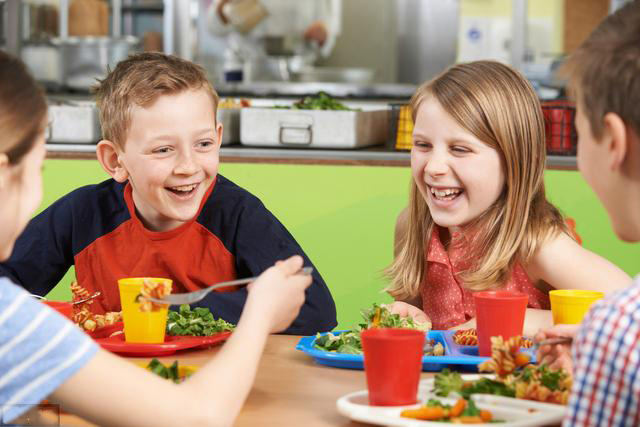 School Kitchen Equipment List
The following list includes some of the most important pieces of equipment you'll need for your school kitchen. If you don't see something listed here that you think you might need, then you can check out our full range of school kitchen equipment here.
Food Processor
Food processors make chopping up fruits and vegetables much faster than doing it manually. This saves time and energy, which is important for busy people who want to eat healthy food but don't have the time or energy to prepare their meals.
Coffee Machine
Coffee machines are very useful if you want to serve coffee at your school lunchtime. They allow you to brew a large amount of coffee at once, so you won't be wasting any precious resources by making too much.
Food Storage Containers
When planning for a new school kitchen, one of the most important things to consider is food storage containers. These are needed to store any leftovers from lunch and snacks as well as other foods like fruit and vegetables. They help ensure that students aren't eating food that has gone bad. If you don't have enough storage containers, then you might want to think about getting more.
A refrigerator is another must-have item in a school kitchen. It keeps food cold so that it doesn't spoil. The best refrigerators come with adjustable shelves and drawers so that you can organize your food easily. You should also check out our top 10 best fridges list if you're looking for something particular.
Cooking appliances are necessary when cooking meals for large groups of people. For example, you may want to consider buying a stovetop grill pan if you plan to cook burgers or hot dogs at your school. Another option would be investing in a convection oven. Both options allow you to cook multiple dishes at once while saving time.
Cutting Boards
Cutting boards are used to cut raw meats and poultry into smaller pieces. Cutting boards are made from wood, plastic or stainless steel. Make sure to choose the material that suits your budget. Wood cutting boards tend to last longer than their counterparts but they do require regular cleaning. Plastic ones are easier to clean but they won't last very long. Stainless steel cutting boards are durable and easy to maintain.
A mixer is useful for mixing ingredients together. A good quality mixer helps save time by making quick work of preparing food. Some models even come equipped with attachments like dough hooks and egg beaters.
Blenders
A blender is great for mixing drinks such as smoothies, shakes and margaritas. Blenders are available in both manual and automatic versions. Manual blenders are ideal for small batches whereas automatic blenders are better suited for larger quantities.
Grinders
Grinder machines are helpful for grinding nuts, seeds and spices. Grinding is a key step in many recipes since it allows them to blend perfectly with other ingredients.
Ovens
An oven is essential for baking. Most schools already have an electric oven installed which makes it convenient for students to use. However, there are times when you need to bake bread, cookies or pastries. An induction oven is perfect for this purpose.
Baking Pans
Baking pans are used to create delicious baked goods. There are different types of baking pans depending on the type of recipe you're using. Choose a pan that fits your budget and matches your style.
How to Manage All This Equipment
Manage your school kitchen equipment doesn't have to be complicated. You can easily manage your kitchen equipment by using an asset management software.

It is simple to use and let you create a database of every single item you own. This is essential when there are too many items to count, especially if they are quite expensive. If you add limited funds to the mix, you must know what you are working on to make sure you are using the right items.

Asset Management Software should let you know when maintenance is due. It should also let you see what kind of maintenance is needed.

For example, if you buy a new kitchen appliance, you might be told to make sure you get the latest model because it comes with the latest features.Use the right tools for the job. You should use the proper utensils for each task you perform. For example, if you need to cut up an apple into quarters, use a knife. But if you're making pies, use a pie cutter.

If you're too busy to keep track of everything, you can invest in asset management software that does the work for you.